Located in the heart of the Grand River Valley, Geneva, Ohio is home to some of the finest wineries in the region. With a variety of wines to suit any palate, it's no wonder that wine enthusiasts flock to this charming town to indulge in a sampling of its delicacies. To help you plan your next trip to this wine lover's paradise, we've created an interactive map of Geneva, Ohio wineries that will guide you on your journey.
Discover Geneva, Ohio's Wineries
Geneva is known for its picturesque landscapes, warm and friendly locals, and of course, its fantastic wineries. Here are some of the most popular wineries you'll find on our Geneva, Ohio wineries map:
Laurello Vineyards: Enjoy award-winning wines and live entertainment in the heart of Geneva's wine country.
Ferrante Winery & Ristorante: Experience fine dining alongside your wine tasting at this stunning winery and restaurant.
South River Vineyard: Relax on the beautiful patio overlooking the vineyard while you sample their exquisite wines.
Debonne Vineyards: One of the largest wineries in Ohio, Debonne offers an extensive selection of wines, as well as a casual dining experience.
Grand River Cellars: A cozy and inviting winery with delicious food and an extensive wine list.
Geneva, Ohio Wineries Map
To create your own custom Geneva, Ohio wineries tour, simply click on the interactive map below. You'll find the locations of each winery, along with additional information, such as hours of operation and contact information. Plan your route and explore all that Geneva has to offer!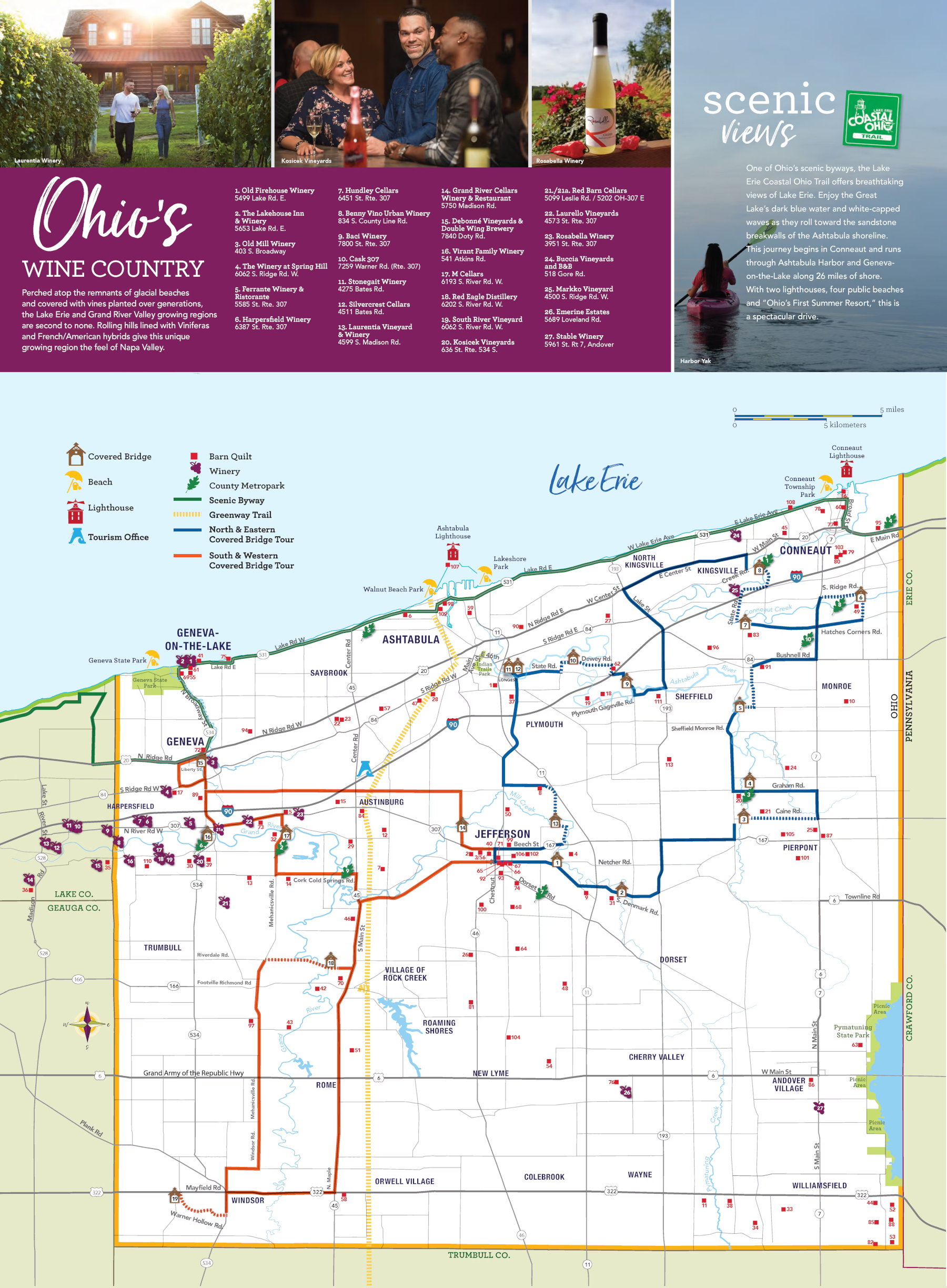 Plan Your Wine Tasting Adventure Today!
With this interactive Geneva, Ohio wineries map, you can easily plan your next trip to this enchanting wine region. Whether you're a seasoned wine connoisseur or you're just beginning your journey into the world of wine, Geneva, Ohio wineries have something to offer everyone. Discover the magic of Geneva, Ohio and create memories that will last a lifetime. Cheers!
For more information on visiting Geneva, Ohio, please visit the Geneva-on-the-Lake Convention and Visitors Bureau.